DOWNLOAD MOBILE APP
Greater East Dallas Chamber has a new MemberPlus Mobile App. Review the instructions below to get started.
Instructions:
First, you will need to register on our new InfoHub--your personal view of the website
To access the Info Hub as a member you will use this URL or the "Login" button on our new website.  https://greatereastdallaschamberofcommerce.growthzoneapp.com/MIC/Login.
Create a new account, using the e-mail that you are registered with the Chamber as.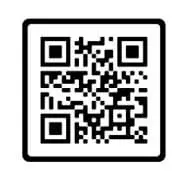 INFO HUB
You will receive an e-mail confirmation and to verify that your login works
Download the mobile app using the QR Code below or this link: https://www.growthzone.com/association-management-software-2/gz-mobile-apps/

This one: 
Login to the mobile app using the account you created in Step 2.
­­­­­­­­­­­­­­­­­­